We had another amazing year with our car wash fundraiser. We beat last years total of cars washed with 125 cars between the two sits. CONGRATS!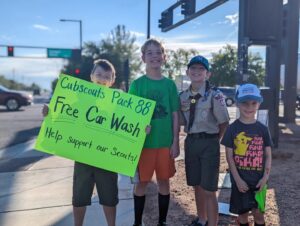 If you haven't yet it is time to turn in those pledges to either Rex Ginder (Fundraising Chair) or Ragan Springer (Pack treasurer) or for your convenience we do offer electronic payment by visiting the Pack Members tab of this site – then "Payment" from the drop down menu. Please help us keep your scouts funds up to date by making sure all payments include your scout's name and den number & what the payment is for Example: Car wash Funds or Pack Dues
If you did not participate in the car wash it is now time to submit the remaining amount of scout dues of $70.00 by following the payment directions above.
DO NOT GIVE ANY MONEY TO YOUR DEN LEADER
PRIZES
2023 prize list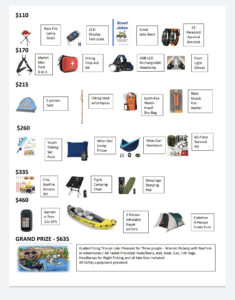 Scouts who raised the $110 minimum or above please select a prize from the $100 Prize level
If you raised above the $110 minimum – please find the next prize level that reflects yours funds raised and ALSO select a prize from that list.
Example John Smith Raised $237.00 in Car Was Funds.  John would pick a prize from the $110 level as well as the $215 prize level.
You may include your prize selections with your electronic payment notes or Email Ragan Springer at RAGAN.SPRINGER@GMAIL.COM include your scouts name, den, amount paid & how (venmo, square, cash etc) and the prizes selected.
Any questions please reach out to Rex Ginder